Hey All,
I'm looking to make a few bucks.
PLEASE MAKE OFFERS IF YOU DON'T LIKE THE LISTED PRICE
, I'm open to negotiation. I'll be bringing most of this to the Auction on May 16, let me know if you are interested in this before I enter it.
I have Imperial Guard, Ork, CSM, WoC, OnG, Space Marine, etc for bits. Let me know what you are looking for.
WANTS:
Skitarii
Admech
Knights/Titans
Malifaux - Especially Gremlins and Guild
HAVES
. Please note, I have a storage room filled with shelves of stuff so send inquiries! For instance, I have a NIB Forge World Malcador. Y'know, just sitting there waiting for me to build it. Come up with the right
offer
...
Tau Codex, great condition with tabbed pages for quick reference. $25
Limited Edition Nurgle Daemon Codex. $65
Space Hulk Genestealers (full set of 23 including Broodlord, 3rd Edition, comes with round bases for 40K). $45
15 NoS Space Marine Terminators (NoS) $25 per set of 5
Captain Karlaen NoS $10
Built Storm Stormtalon $30
Nemesis Dreadknight (NIB) $35
Space Wolf Grey Hunters (NIB) $25
Dwarfs, PM for Details
Ultraforge Vrock $60 (Not actual pic, model is primed black with grey Zenithal Highlights and on a 40k base)
Trollbloods:
$95
Hunters Grim: Assembled/Painted really nicely
Thumper Crew x2: 1 Built, 1 Built/primed
Runeshapers: Assembled
Pyg Bushwackers: Built/Painted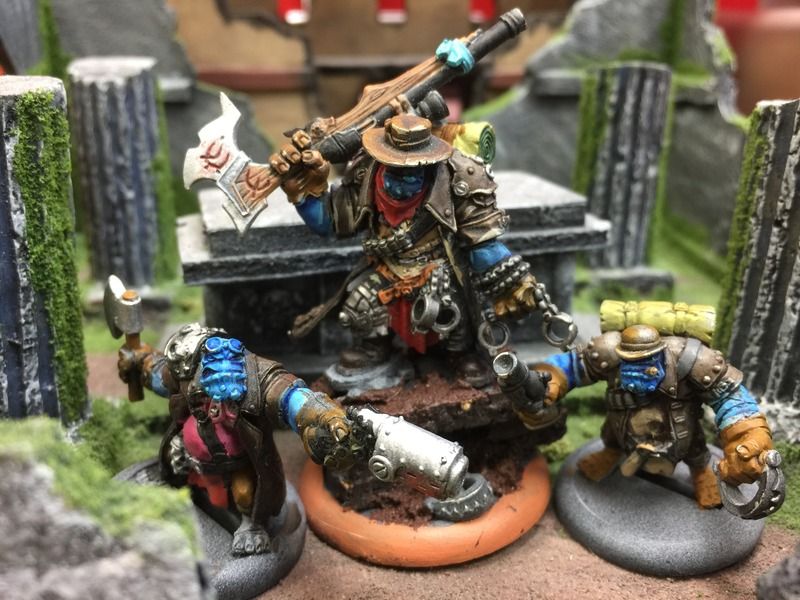 Gale Force 9 X-Wing Trench mat, $20
Dust, including Allies now PM for list. If bought as lots, I'll throw in a full set of cards for them and dice. Willing to make a deal here. Some great Admech conversion potential!
Axis lot:
Hans x2
Sigrid
Lara x2
The Bloody Baron
Blitz/Adler Aircraft
Wotan
Death Masks x2 Units
Faceless Death x4 Units
Ghosts x2 Units
Konigsluther
Sturmpioniere
Ludwig x2
Panzerprinz
Stefan x2
SSU Lot:
IS-48 Heavy Tank
IS-5 Heavy Tank
Koshka
Granma
Red Thunder
Fakyeli