Here is a visual tutorial on how to post images.
In photobucket (which I prefer as well), you will see thumbnails of your photos: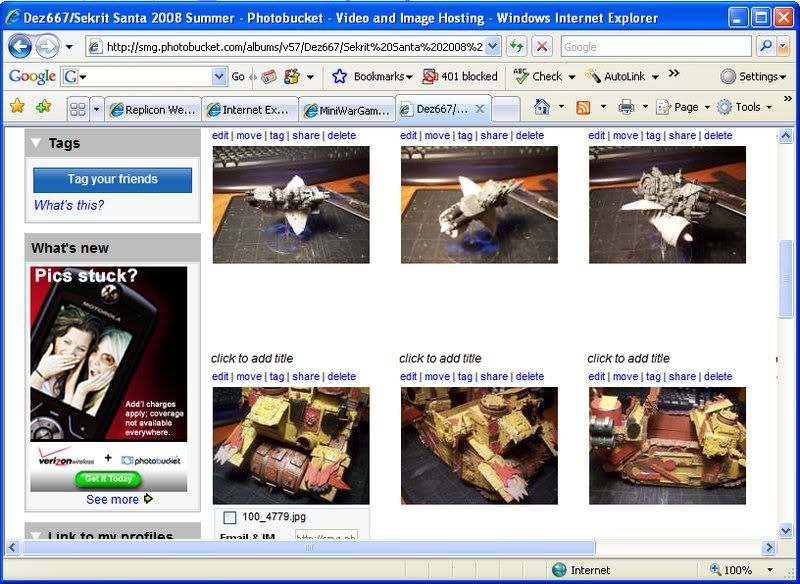 By hovering your mouse over a thumbnail, a submenu will open up:
Click in the box labelled IMG Code, and it will automatically copy the code: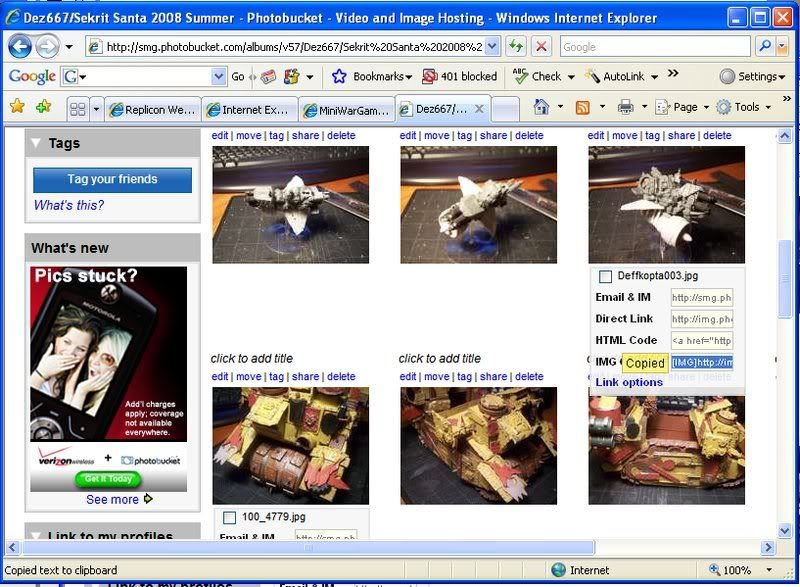 Then, just paste your code into your reply or post. I highlighted the example: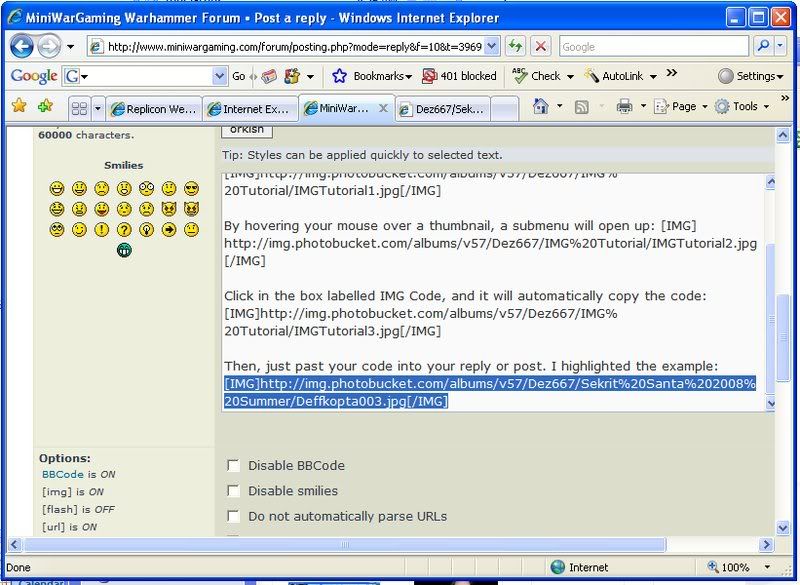 And your image appears: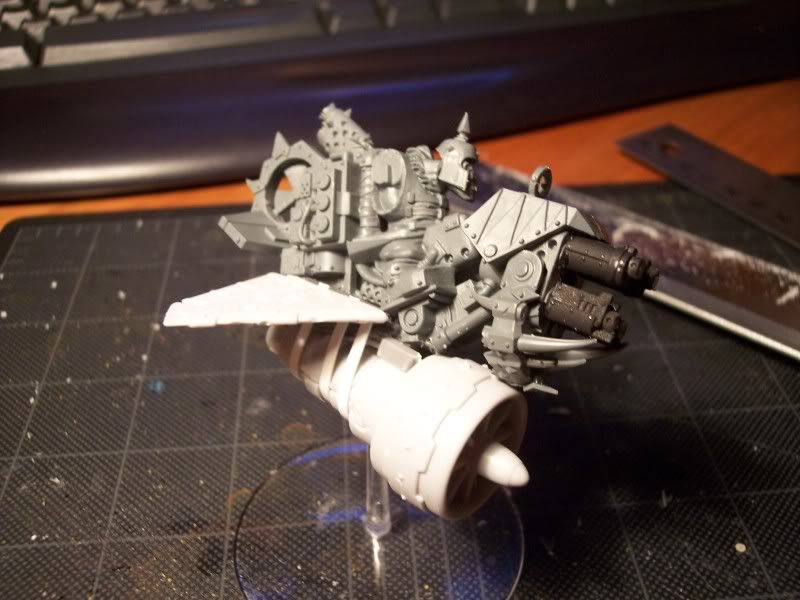 Viola! It's easy!
Another method using a different site:
1. Goto Imgur.com
2. Click the "browse" button
You will then browse through your computer and find the pic you want and click it.
If you want to add more than one pic, just click browse again, etc.
3. Once the pic is loaded in, you'll see a big version on the right and a thumbnail version on the left. Next to the little pic, I HIGHLY suggest clicking the words "Large Thumbnail". This will resize your picture so its not gigantic when you post it on the fourm.
4. Click the big picture and all the HTML language disappears and just gives you the pic.
5. Copy the internet address in your browsers address bar, and then paste it to the forum.
It will look something like this:
http://i.imgur.com/A1pX7.jpg
" onclick="window.open(this.href);return false;
6. Highlight that and then just click on the "Img" button that you'll see above the body of your note here on the message board. It will look something like this...
[.img]
http://i.imgur.com/A1pX7.jpg
[/img]
But when you post it, it will show the actual pic.